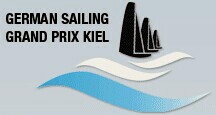 The most popular American holiday,
Thanksgiving
, is Thursday this week. In the spirit of the season we will take the opportunity to give a few thanks of our own to people and places who have done special things for BMWOR in 2006 -- first, to the people of Kiel and the organizers of the first, and hopefully annual,
German Sailing Grand Prix
.
Coincidentally, this morning we discovered this neat amateur video taken by YouTube member "Heinokleinschmidt" during the GSGP at Kiel in August. Check out all the people on the pier (in the background in front of the yachts), the crowd in the GSGP village (foreground, including the RC yacht pool) and the expert German commentator who brings it all together for the tens of thousands in attendance.

By the way, the official (professional) TV coverage of the event is still running daily on the
Sail.tv
site. The video runs 45 minutes or so, and is excellent. Our thanks, too, to Sail.tv for their excellent work at Kiel as well as the Allianz Cup at San Francisco in October.
Thanks to Kiel, the GSGP organizing committee and Sail.tv, the event was
a huge success and helped to show the way forward for similar events and
future AC Acts.