After USA 98 went for her inaugural sail earlier today in Auckland (see previous blog post), this morning in Valencia the BMW Sauber F1 team launched their new car designed for the 2007 season. Dubbed the F1.07, here is the scoop on its launch from the ITV website (check, too, the
BMW Sauber team site
for more)....
BMW aims for 'next step' with F1.07
Tuesday, 16, January, 2007, 08:24

BMW motorsport boss Mario Theissen was keen to stress that the F1.07 was the first car wholly designed by the new squad since the German carmaker bought Peter Sauber's team in 2005.

The squad impressed in 2006 with fifth place in the constructors' championship and although it scored two podium finishes in the latter stages of the year, Theissen still insists that regular podium finishes are still its stated targets for the coming campaign.

"We scored 36 points [in 2006] and there were six teams behind us between zero and 35," he said.

"And the four ahead of us had at least 50 points more.

"So it's quite a big gap but the good message is that every point we earn, they lose so the gap closes from two sides.

"And as I said before we want to take the next step with this car."
Full story on the ITV site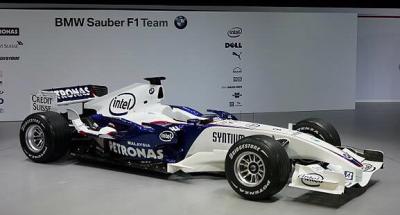 The BMW Sauber F1 team's new F1.07 car, unveiled before a gathering of VIPs and media in Valencia this morning.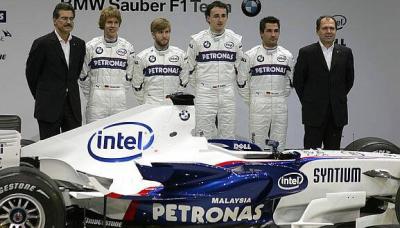 Mario Theissen (GER, left) leads BMW Sauber into it's second season after a respectable start in 2006.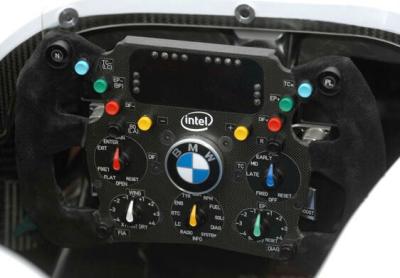 Steering wheel in the new F1.07. Maybe we can get Nick to explain all that next time he is at our base. Photos courtesy BMW.