This
story
has been appearing in the local media, but today it aired on one of the top and most prescient Formula One websites,
www.grandprix.com
:
A race for Valencia?
The word in the paddock in Silverstone was that the city of Valencia will be hosting a Formula 1 race in 2008. The event would be in addition to the Spanish Grand Prix and would aim to take advantage of the huge interest in F1 in Spain because of the success of Fernando Alonso. The interesting point is that the stories we hear are suggesting that the race will be on the streets rather than at the Circuit Ricardo Torma where F1 teams currently go testing. The plan is apparently to run a track around the harbour area. This is currently being used as the home of the America's Cup teams but after the cup ends in July next year the teams will move elsewhere leaving the area available for other events. The city within a city cost the city more than $500m and has its own road system complete with a sponsors' village and a 300-seat media centre. There are three new marinas and a large entertainment centre and viewing platform. There are also the various different buildings that have been constructed by the America's Cup teams which could be used for VIP entertainment and so on. There are suggestions that a deal has already been agreed with the local authorities happy to pay race fees of $25m a year.
We will check in with Prof Dr Thiessen, et al., at
BMW Sauber
, as well as our friend Joe Saward at
grandprix.com
, to see if any of them can shed come light on this interesting speculation about a GP in VLC. If true, DBS (one of our keen fans in the USA) among other petrol-heads will be very pleased, indeed.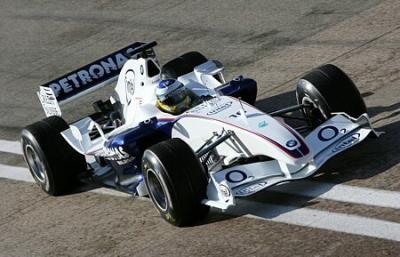 Are BMW Sauber and the other F1 teams on their way, sooner than later,
to VLC -- in a road race a la the Monaco GP no less?