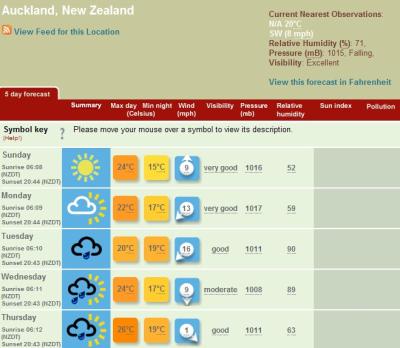 Nice week of wind for training in Auckland. And, like they say, sometimes four seasons in a week if not a day.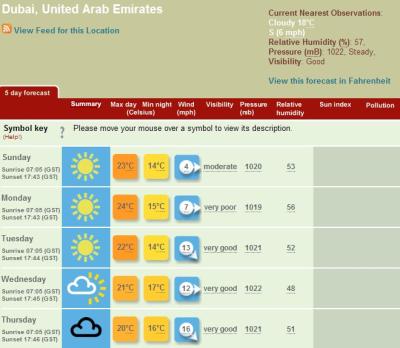 Not bad in Dubai, either, if you don't mind the occasional sandstorm.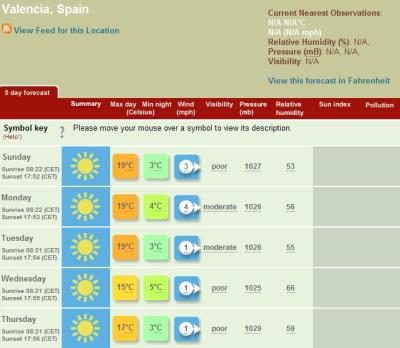 Cool at night, but sunny and warm during the day. Unfortunately, another week of very little breeze and from the wrong direction.
Forecast charts (not the captions, LOL) courtesy of the
BBC Weather Center
.